You made it to my Folksy party, and don't you look fab - look at those heels! The punch is in the kitchen, and
Bernard's
making cocktails on the verandah, what a sweety he is... watch out for cousin Jeannie, she's already on her 5th Strawberry Daiquiri!
Thursday is usually my Folksy Mini Treasury Day, but as I'm off on holiday and wont be blogging for a while I thought I'd throw a party for us Folksy Folk who don't get out much!
I think we all deserve it after the hard work we've put in so grab yourself a cocktail and get into the party spirit! (just copy and paste the code and pop it on your blog, it's a direct link to the folksy chittah chattah forum so will be very useful to have on your sidebar!)
While I'm gone I expect you to leave comments with blatant self promotion of your blogs, listings and shops, promotion of Folksy in general, and don't forget to mingle! It'll be easy once the cocktails start flowing and if you're feeling generous you could also give out your best tips for promoting blogs, photography or gardening... I'd love it if you all chipped in to make my blog a good read while I'm away! If you don't have a
Folksy
shop please take a look at all of ours, you may even feel like joining us, we're a very friendly little bunch!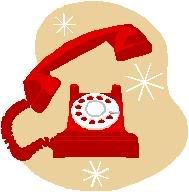 Don't forget to call your friends and invite them over for a drink - Just click on my phone to send a tweet!

See you in a week or so - please try not to wreck the joint - I may just be checking up on you whilst I'm away.
x Hilary
If blogger plays up and wont let you comment then try again later (just imagine that's the next door neighbour telling you to turn the music down, you'll soon crank it up again)
ummm.... try and keep it clean and remember if you can't be good be careful...
EDIT: Woody - Here's a cuppa for all the tea totallers and designated drivers - does the same job, (well apart from making you merry) code to copy below.