Just had a fab holiday visiting W's family in North Devon and then on for a few days camping in Polzeath on the North Cornwall Coast with some old buddies we haven't seen in ages - a really good week but very tiring and somewhat wet. Glad to be back home as the sun hasn't stopped shining! We're off again on Friday to see my side of the family in Wales and then a few weeks after that a short break in France with more family... It was so much simpler before we all moved so far apart!
Gorgeous (and very busy) Polzeath beach below, our campsite was a little field above the sheep field, we enjoyed it so much we're considering buying a
Bongo
so we can be a bit more protected from the elements, the rain on Friday was pretty relentless, luckily we did have some really lovely weather and managed a few beach days too.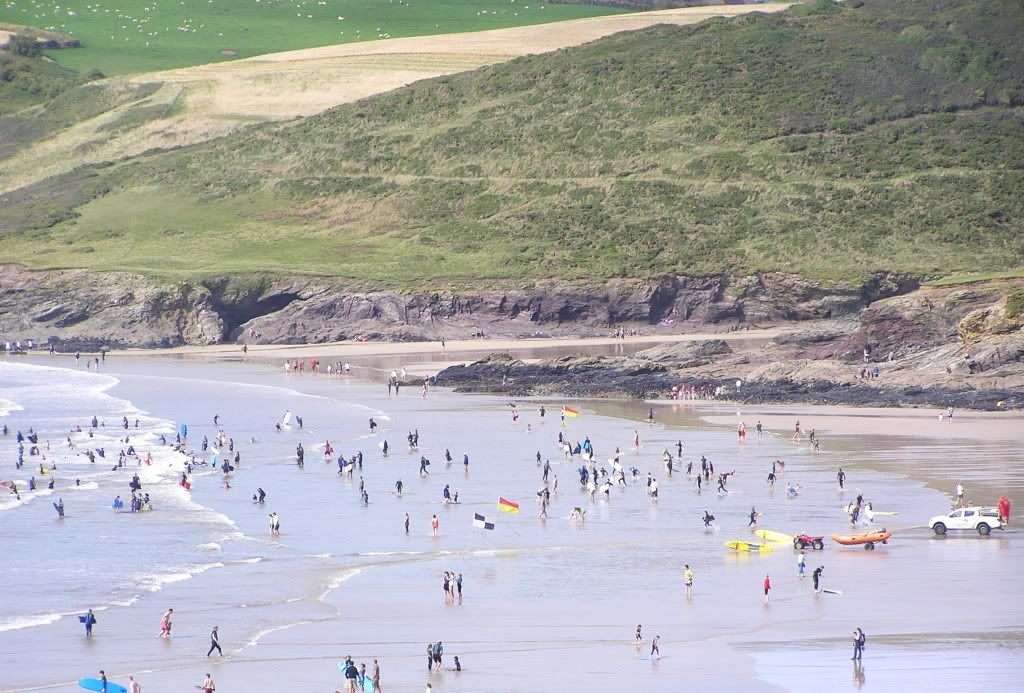 Tentertainment - it rained alot, mini dvd player to the rescue!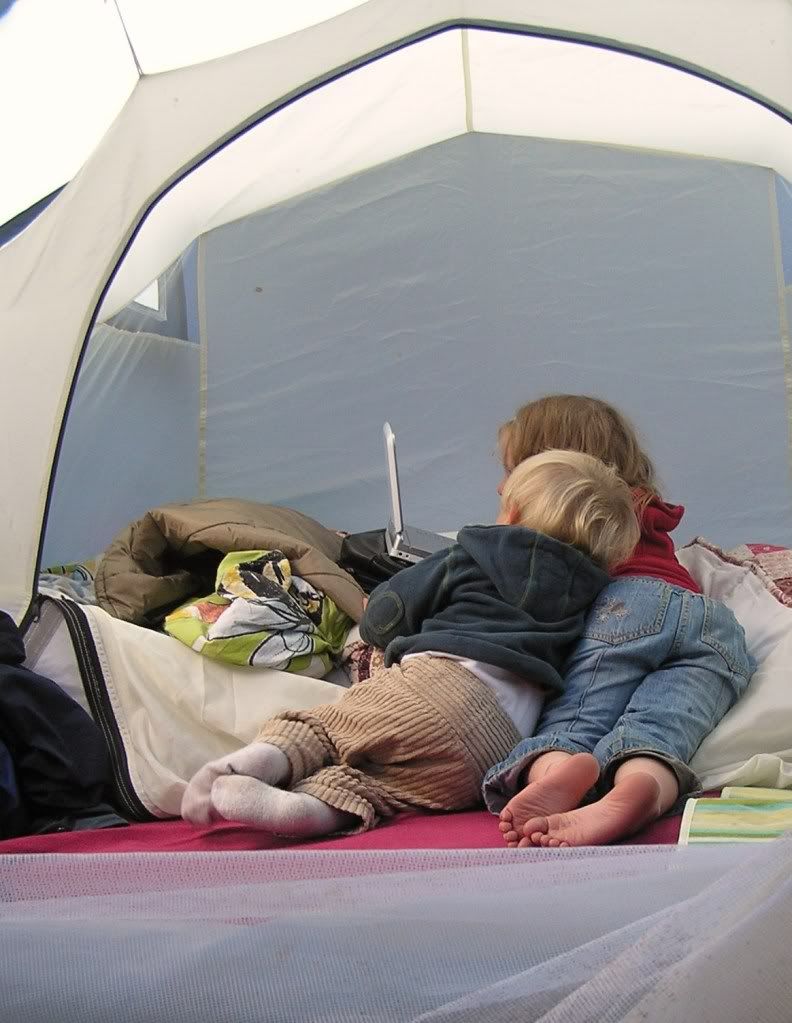 On our return I was greeted with these monsters! I didn't know gherkins grew this big, I suppose it's all the rain we've had. W is going to be pickling them tonight hopefully, not whole as I'm not sure they make jars that big.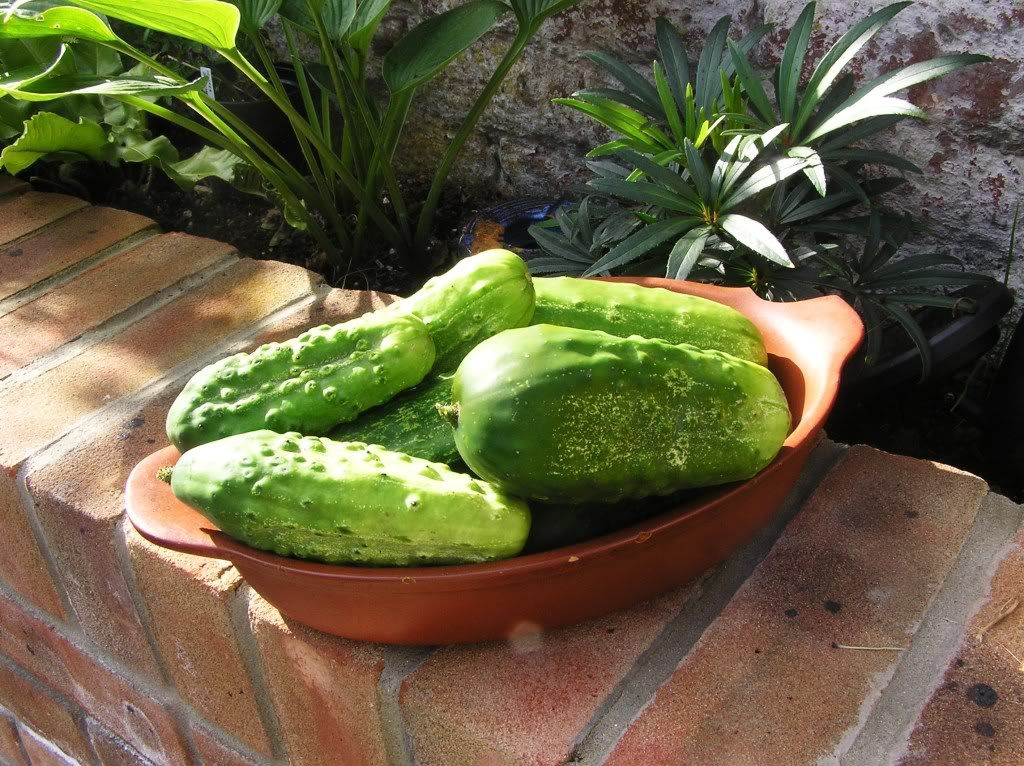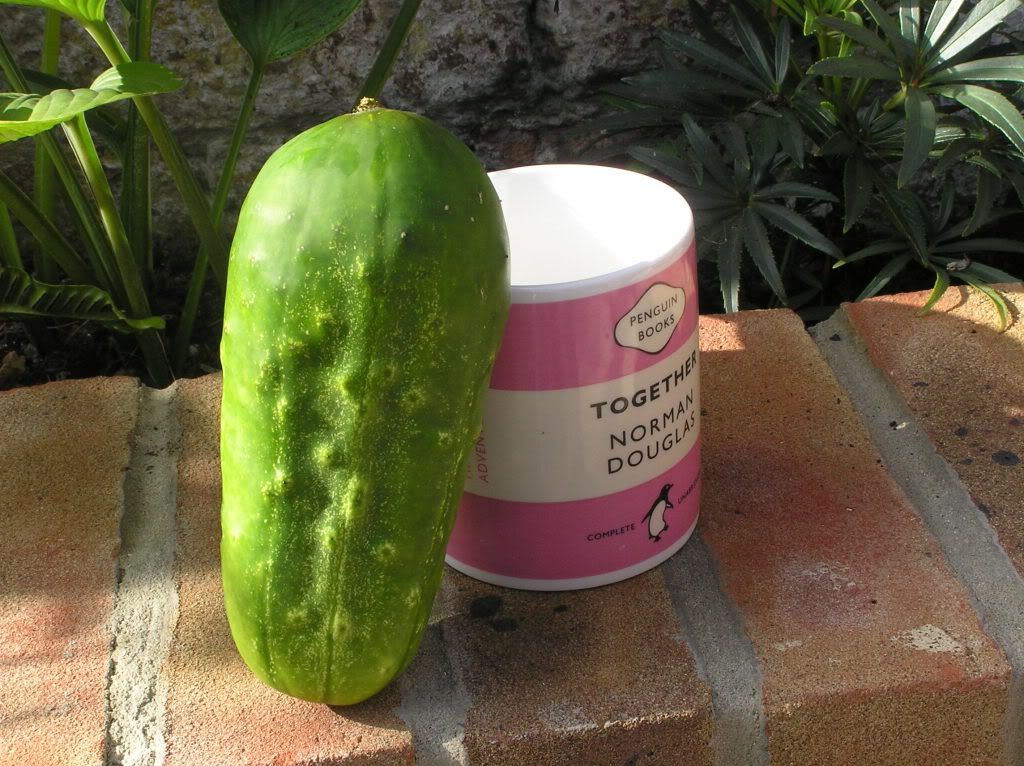 Good news for my shop as I've also had a request for a wholesale price for my beadkits from a little shop in Texas which sells cute items for kids, I'm going to be doing some maths today to see what my bottom line is - that's business speak and nothing to do with wearing tight trousers, although reading this post on
Artists in Business
from GlassPrimitif
'The Knicker Theory'
perhaps business and pants are more closely related than I previously thought!
Hope you all enjoyed the party last week, I'm afraid it's back to sobriety for a few days now...